Every day in April I will be participating in the A to Z Blog Challenge. Each day I will write a post dealing with an issue that is near and dear to me that starts with the letter of the Alphabet the corresponds with the day of the month. Neat right? Today is April 23rd so the letter of the day is W.
W is for White People. Fuckin' White People.
Sugar Shane and I were in the office one day and decided we needed to get our hair cornrowed. As you do. We called out to our floating office m,ate Mamadou – "Yo Mamadizzle, you know anyone who can be here by 6pm to give me and Sugar some cornrows?!?!" Of course he did. He's African. They invented that shit! He called a cousin and she showed up a few hours later, ready to rumble.
This is what happened: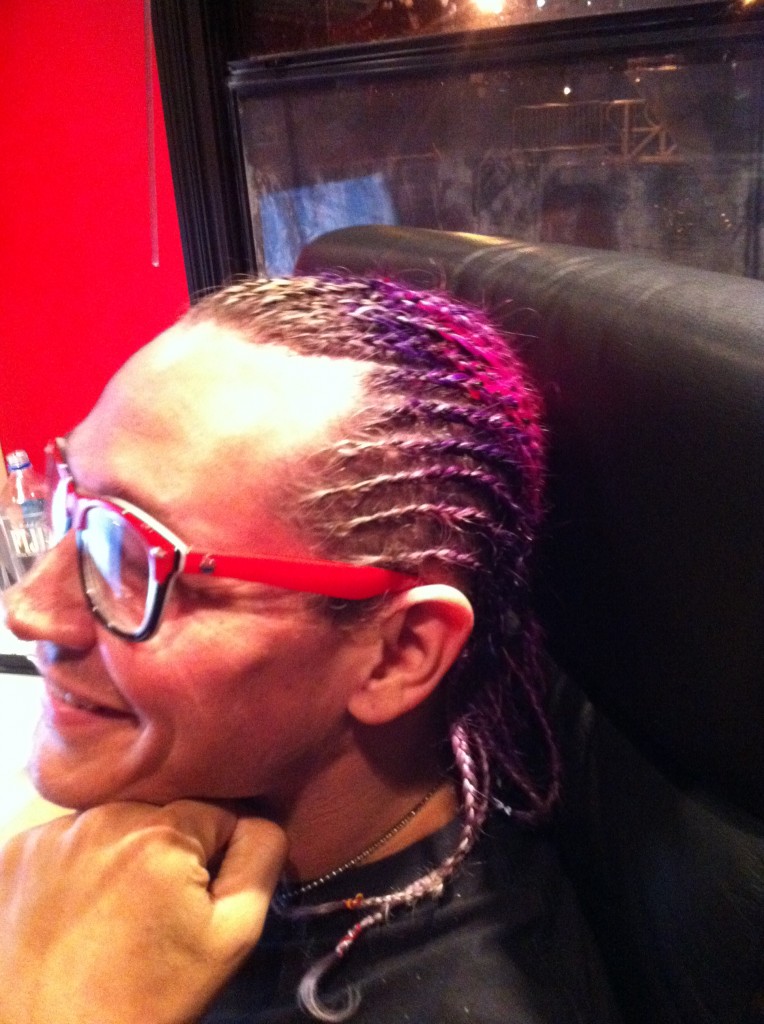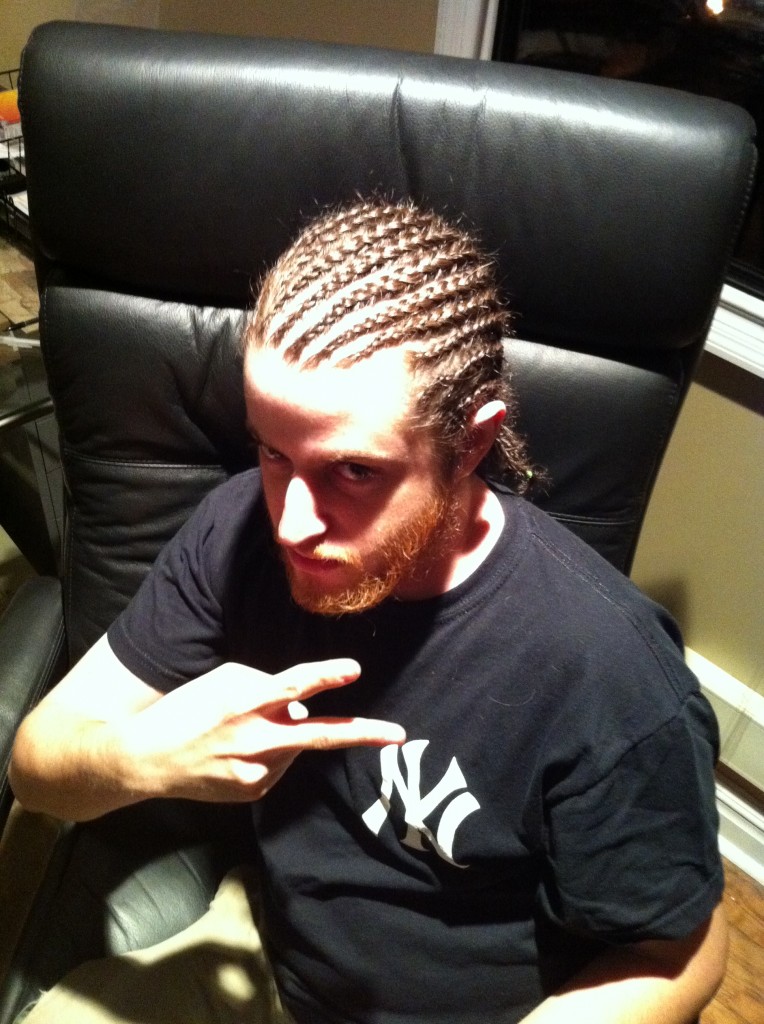 Our friend Kodi came ny too, but The Corn-Rower had gotten tired so Kodi got off easy – lucky girl!
EXCITED AS FUCK – we decided to celebrate by going out to the bars on Avenue A. After a few stops, we ended up in a traffic jam on the sidewalk, it was a gaggle of six white gals who had stopped to put both arms in the air and simultaneoulsy scream "Woooooooo!" Sugar Shane took one look at me, shook his head and said "Fuckin' White People." The irony was not lost on me and I said "That would make an amazing T-Shirt!"
A few days later we had a box of them in our office. I've worn them out in all sorts of situations. It's funny that the dirty looks I get are from the Fuckin' White People the shirt is referring to and all the blacks and spanish people I run into give me a thumbs up or a smile. Shit I've had numerous black people stop me and ask if they could get a picture, Sometimes the even wanna be in the picture!
You can BUY YOUR OWN by clicking here.

Here's a pics of a couple of my favorite white people wearing the shirt: