Every day in October I will be rocking an A To Z Blog Challenge about my terribly terrific tattoos. Every day a new letter. Today is October 5 so the letter of the day is E.
E is for Eyeball. The Zipper Eyeball.

I've got a bunch of band tattoos. But I never had a tattoo of an album that I'd never heard… until this one. I've always loved Hanoi Rocks. You simply HAVE TO love Hanoi Rocks if there's even a single bone in your body that loves cock rock. And a lot of that love goes to their singular singer Michael Monroe. Without him there simply couldn't have been a Vince Neil or Axl Rose. A whirlwind of a frontman in the the best sense, the guy is on the far side of 50 now and has the taught body of a teenager and the stamina of a man half his age. And the moves! It's like the crazy antics of Mick Jagger, Steven Tyler and Iggy Pop all rolled into one – but unlike those three he doens't look silly doing it in the present day. And the guy also plays the saxophone and harmonica. I'm willing to forgive him for that.
A few years ago I found out that my pal Ginger took a gig writing and playing in Michael's band for an album and tour. There was little doubt that Michel Monroe would put out a great record, but that tiny lingering bit was blasted to smithereens with the knowledge that Ginger would be on board to lend some of his songwriting magic. Before any of the music was leaked to the public, they let everyone see the album cover: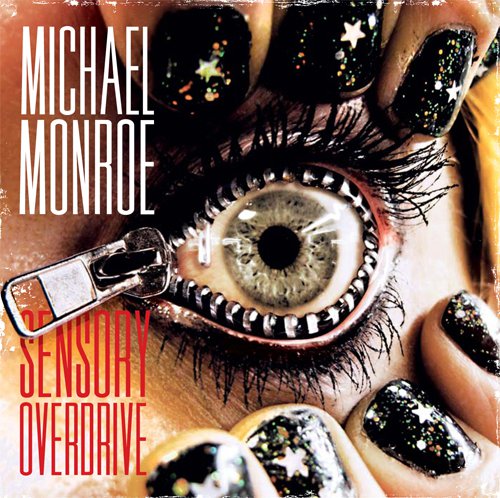 It struck me to my core immediately. Anyone who knows me know I have an affinity for nail polish and glitter. and there was just something mesmerizing about that EYEBALL. How it managed to be creepy and comforting at the same time. And the zipper. To me personally the zipper represented the "man" wanting you to shut your eyes to the injustices going on today, but those fingers had peeled the zipper apart and were holding the eye open all Clockwork Orange style. Almost immediately I headed to see my main girl Tasha Rubinow at Inborn Ink on Ludlow street and asked her to give it to me. And she gave it to me good!
Thankfully the album didn't let me down. Once I got my hands on it I loved it upon first listen and it's still in my regular rotation. Ive also gone on to promote a bunch of shows with Michael and gotten to know him a bit and he's every bit as wonderfully nuts as I'd imagined.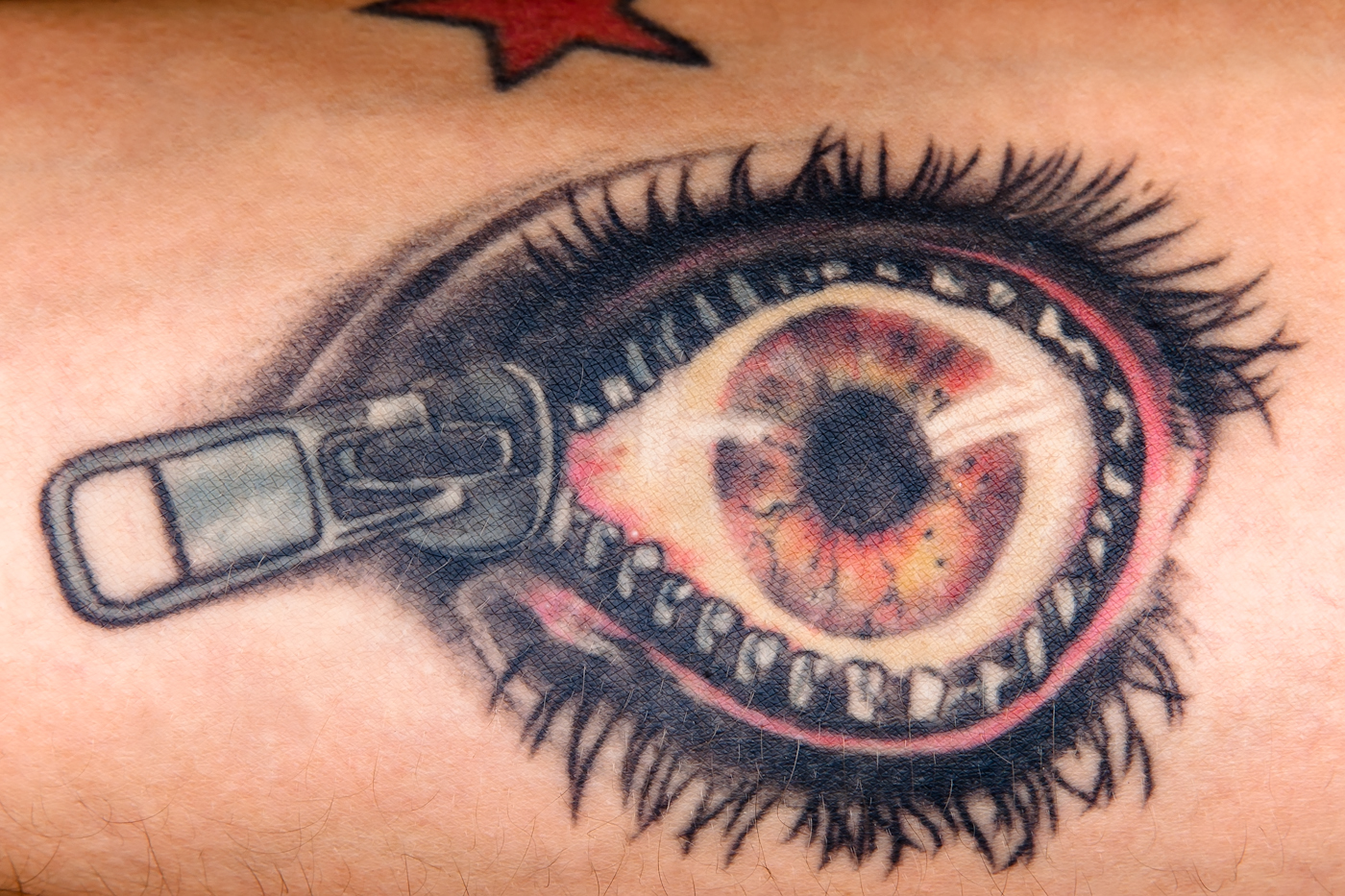 RELATED: Get Your Rocks Off Podcast #14 with Ginger Wildheart
Many thanks to the irrepressible spirit and lovely lens of Deneka Peniston for the tattoo pics!